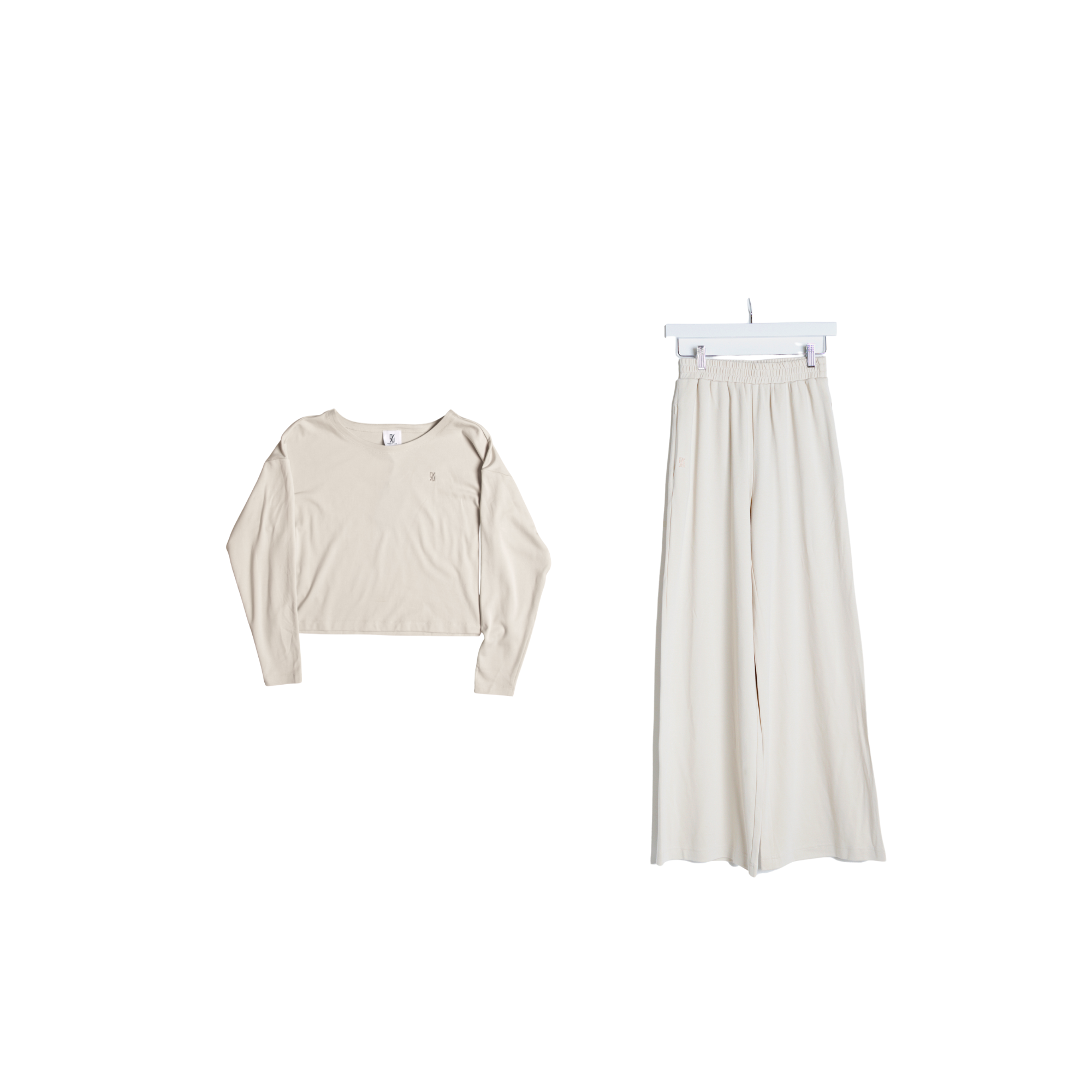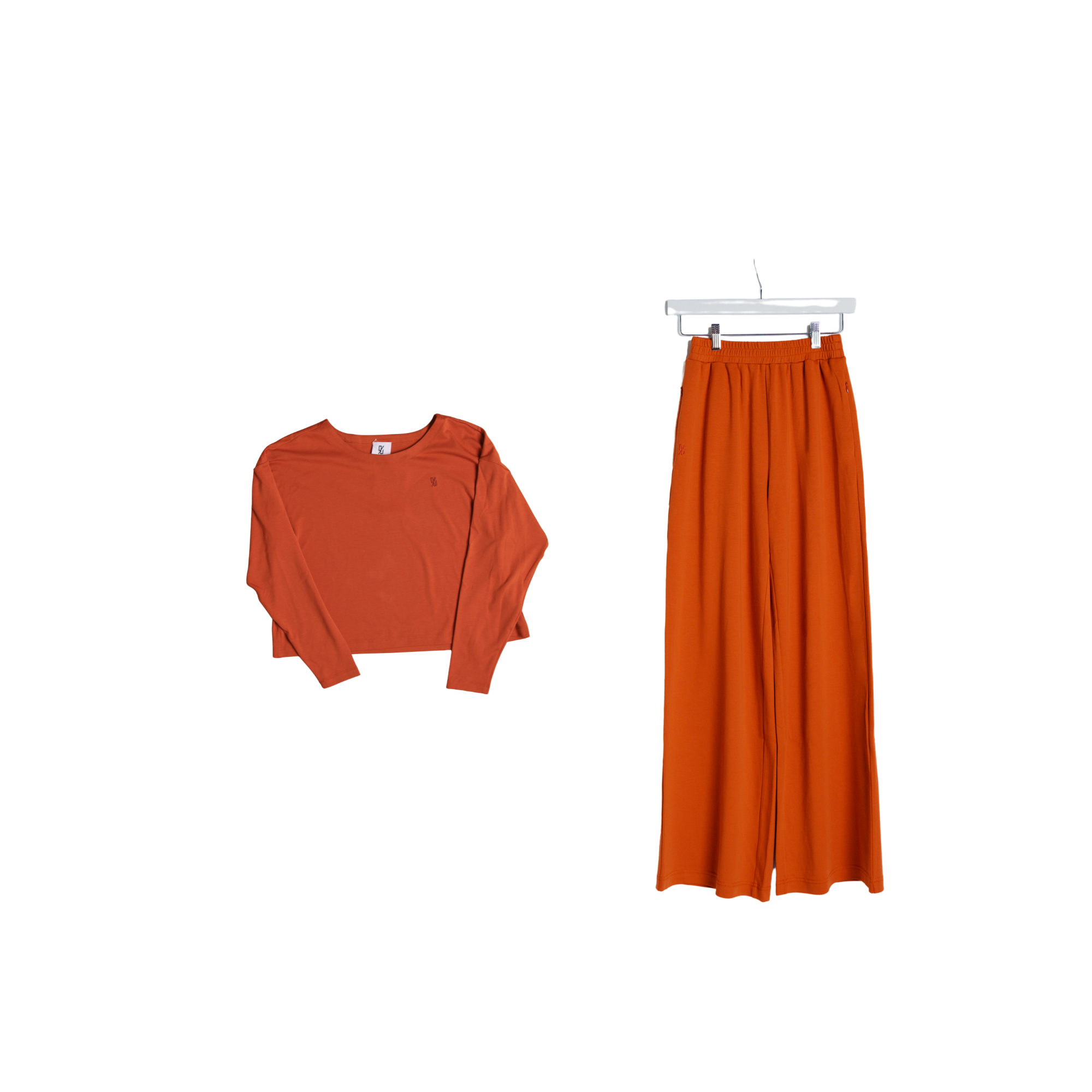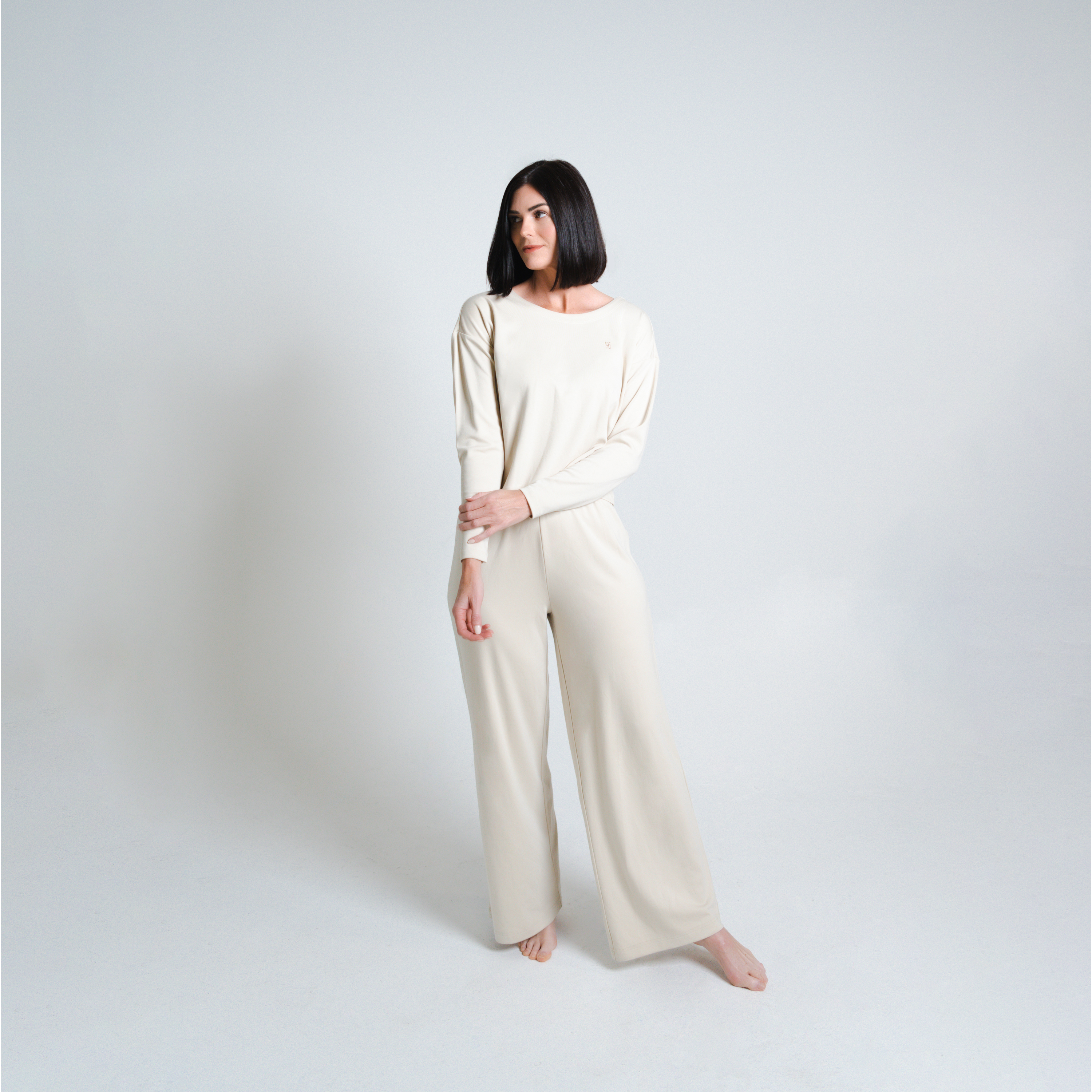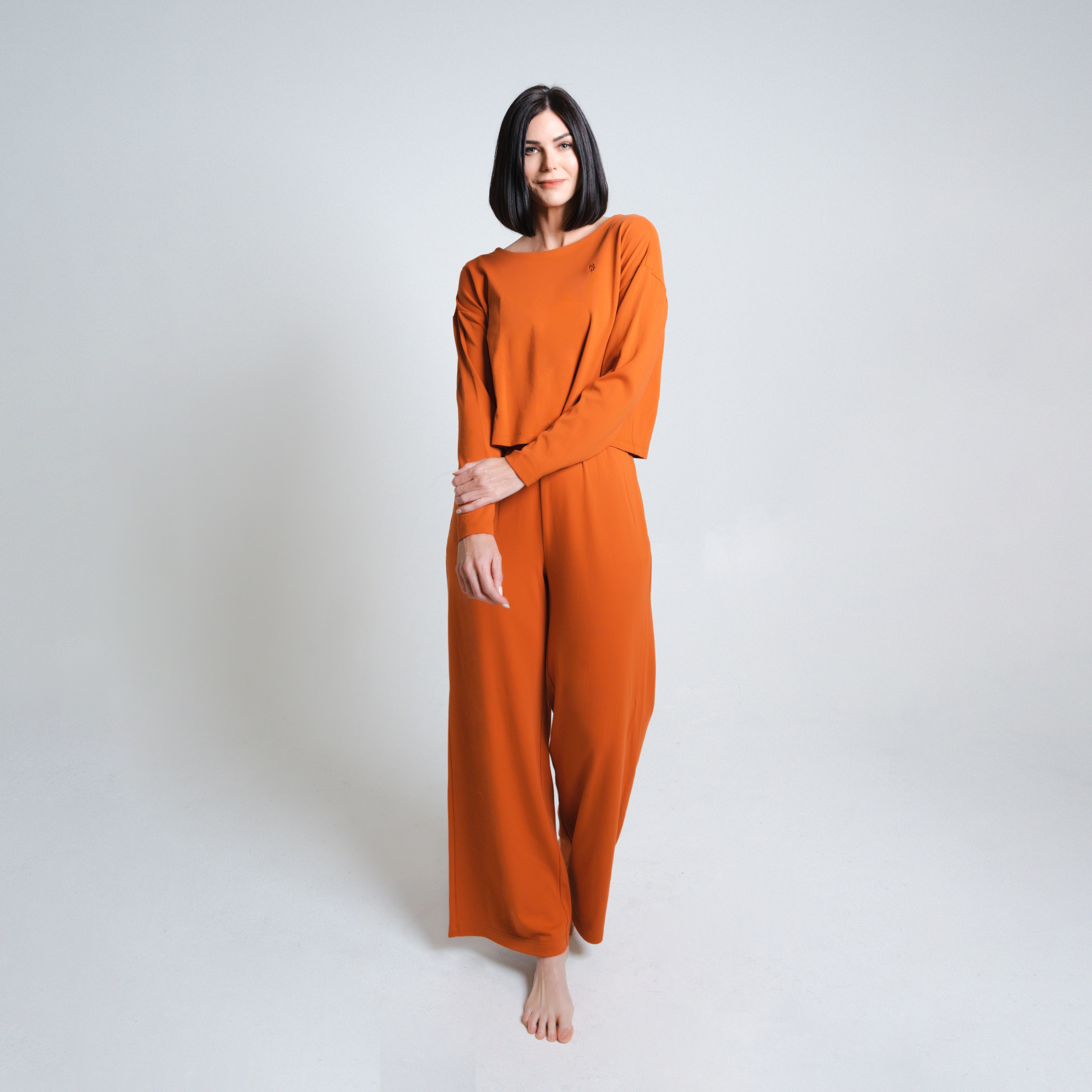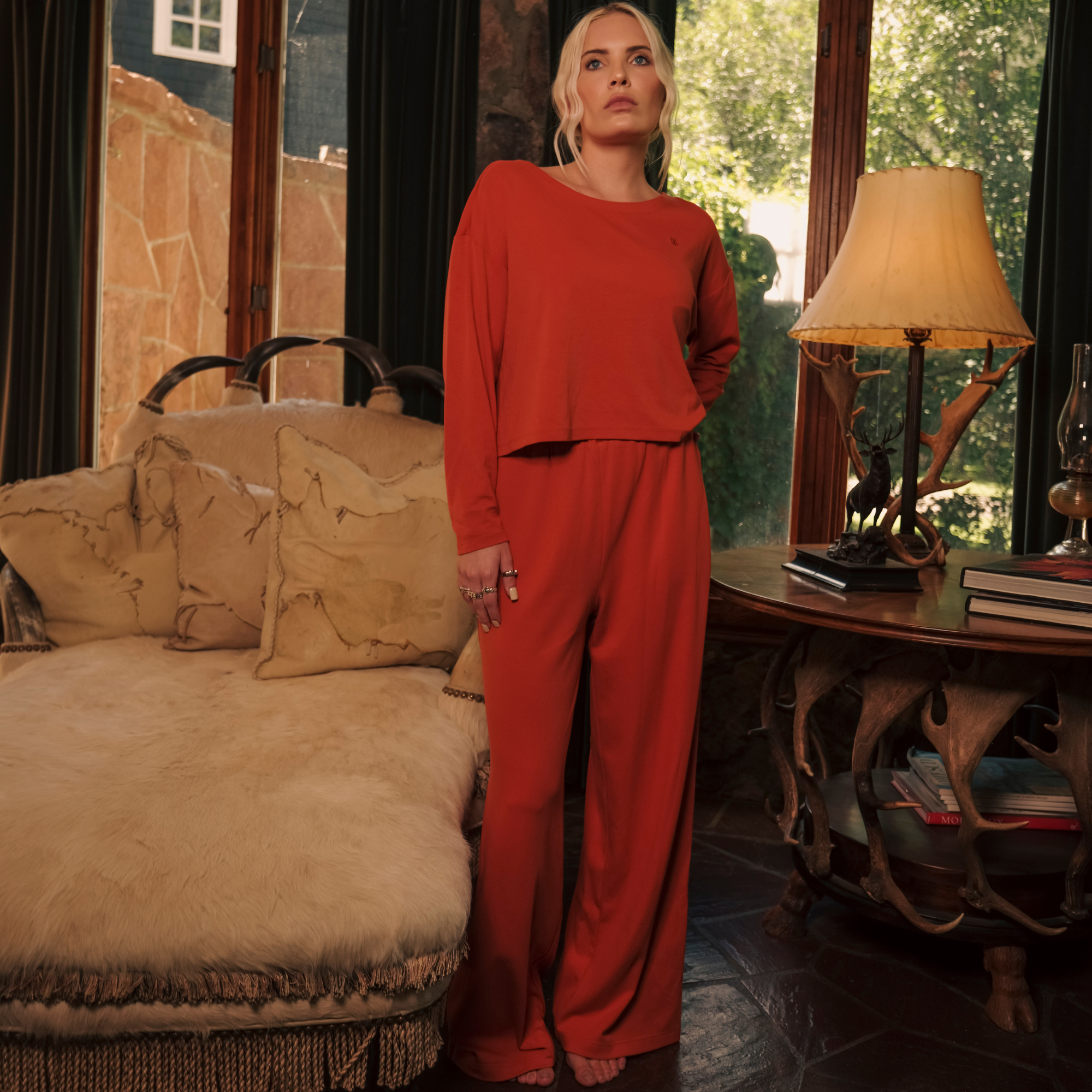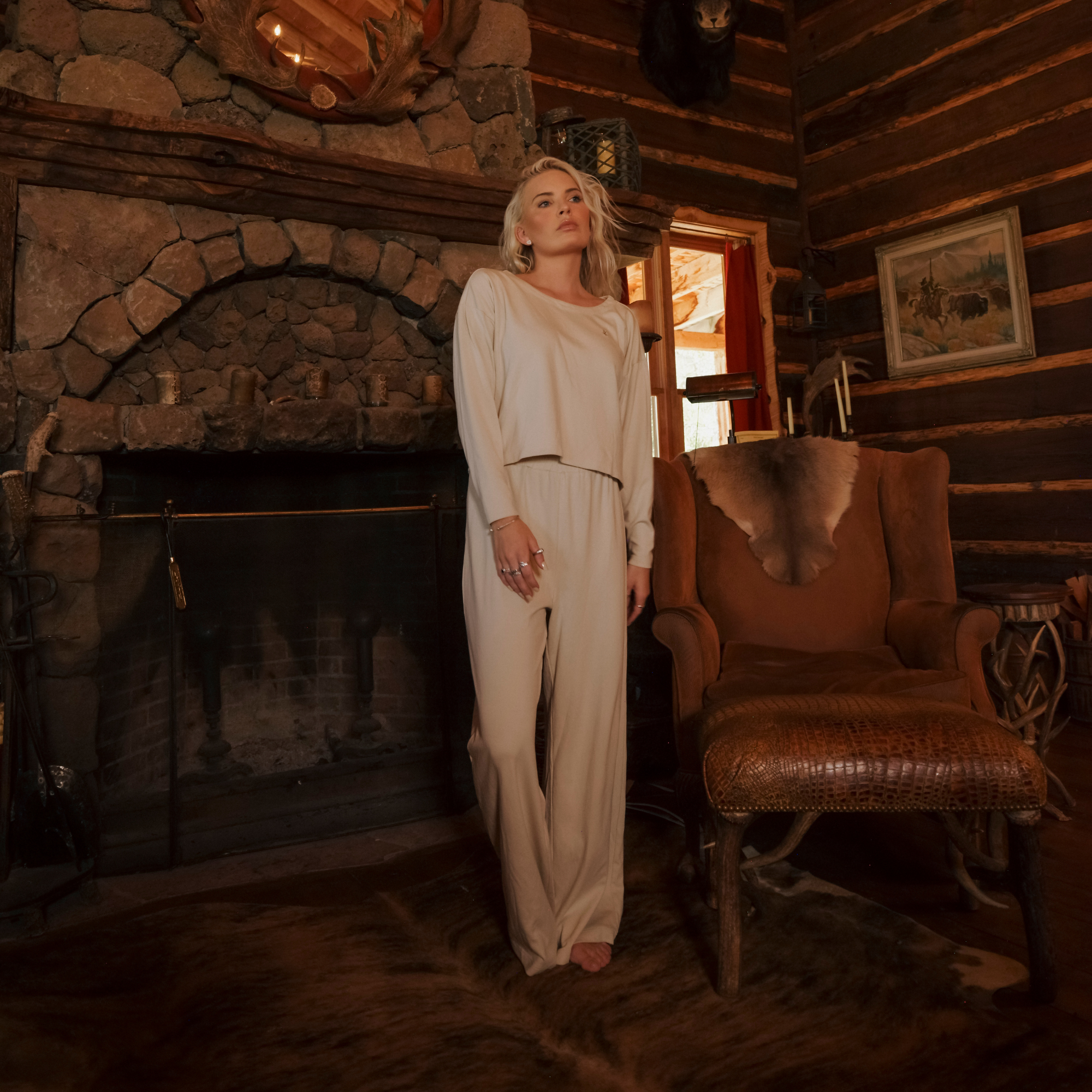 Womens Loungewear Set with Pant
$150.00
Regular price
$178.00
Subscription • Save
Description
Ready to Ship
Modal spandex - modal is a natural-man-made fiber made from beech tree cellulose. It is a sustainable alternative to cotton, as it requires less water and yields more fiber from one plant. Modal is soft to the touch and breathable with moisture-wicking properties.
Available in "Oyster" and "Clay" colorways.
Top: Relaxed fit with slightly cropped hem at the waist, oversized sleeves for comfort. 
Pant: Relaxed fit throughout. Features hidden zipper pocket at waist. Embroidered Reboot logo at the thigh. Stretch oversized waistband. Slightly high-waisted rise.
Sizing
Model Measurements:
Sam's (Brunette)
Height: 5'9"
Bust: 34"
Hips: 27"
Waist: 37"

Gray's (Blonde)
Height: 5'8"
Bust: 34"
Hips: 34"
Waist: 26"

Sam is wearing a XS in the top and S in the pant.
Gray is wearing a S in the top and S in the pant.